---
Occupational Interest Inventory (OII)
Based on John Holland`s theory of occupational types, this test gives assessment on 12 factors of occupational interests which were identified by our research into RIASEC model. An assessment on 6 factors of RIASEC is also provided by this test. This test is mostly used by clients at the time of graduate hiring and results are used to allocate roles to the new hires taking into consideration their occupational interest.
---
Ideal Career Test™
Ideal Career Test™ is suitable for person of any age group who is interested to discovering the right career options. The test report will help you to identify and explore career in order to get started in career search or change of career, it helps to identify strengths and potential weaknesses for the career search. To plan career goals and action steps.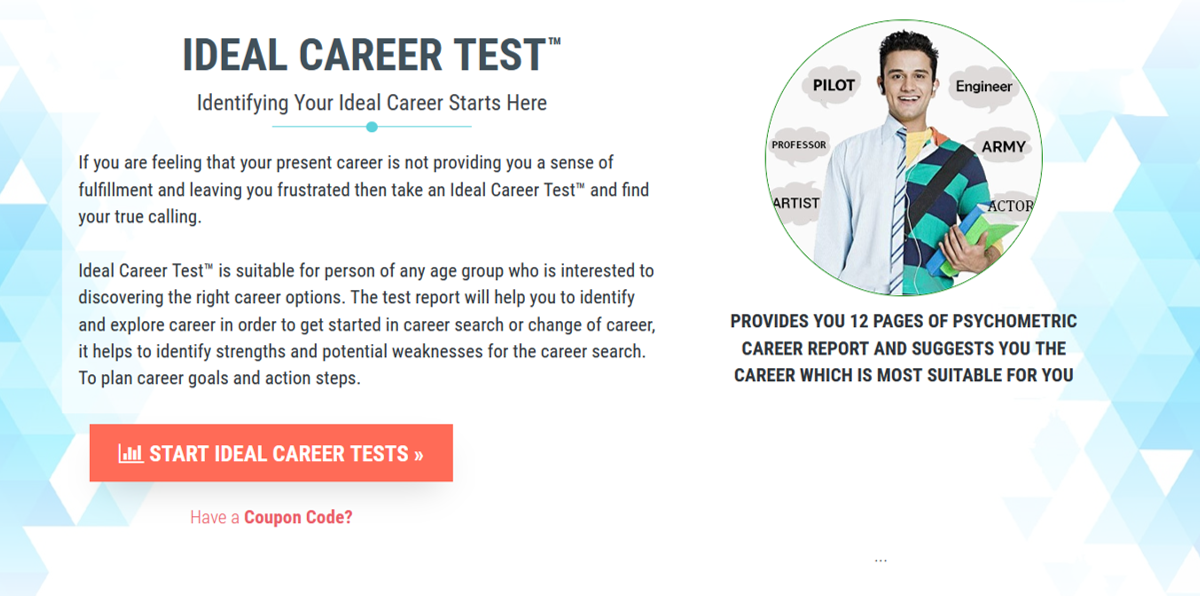 ---
Stream Selector™ Test
STREAM SELECTOR™ TEST IS THE SCIENTIFIC WAY TO KNOW YOUR RIGHT STREAM AFTER 10TH CLASS. DISCOVER YOUR POTENTIAL - INTEREST AND APTITUDE!.
---
Humanities Career Selector Test™
Know your Humanities/Arts best career option And train your way to a brighter career
---
Commerce Career Selector Test™
Know your Commerce Best Career Option!
And train your way to a brighter career
---
Engineering Branch Selector™
Guarantee Your Success in Engineering Career - THE BEST WAY TO SELECT YOUR ENGINEERING BRANCH. DISCOVER IT TODAY THROUGH PERSONALIZED PSYCHOMETRIC ENGINEERING REPORT.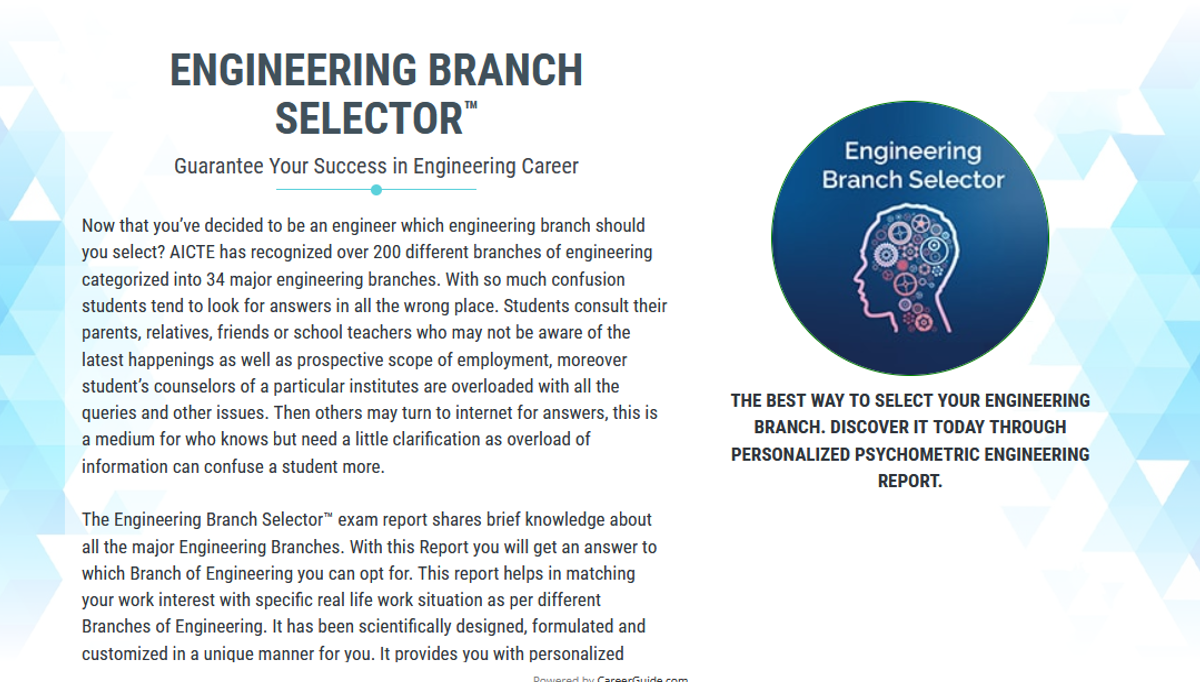 ---
Professional Skill Index Test™
Helps you to identify your Professional Skill Index. A higher Professional Skill index suggests that a candidate is more likely to be successful in their chosen career
---
Educator's Professional Skill Index - Psychometric Test
Scientifically validated psychometric test designed for the role and responsibilities of a teacher. Educator's Professional Skill Index can be used at educational institutions for hiring, training and as a self development tool for teachers